The Casting. Special project for Skillbuilding-Drodesarea 2014.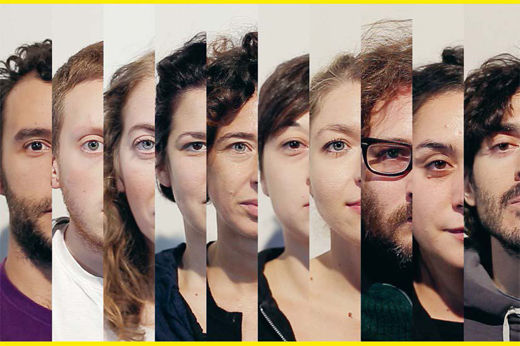 "I do not know about you, but I often need to escape the spectacular; I need time in which happens just a little, almost nothing. To be able to lay my eyes on the silence, so that I can listen to the music that the silence carries in itself; on a person, until the story will emerge that its body tells; on what seems obvious, to realize that maybe it is special." Director's Notes
"The Casting" is a project about beauty. The way one looks at things is a highly political issue. 'The Casting' is intending to search for beauty where one does not expect it, to fi nd the spectacular in the ordinary and vice versa, but above all to feel the beauty in the ongo- ing effort to change ones prospective, which means to change ones point of view, change ones concept of beauty and then to open up for a possible change. On stage as in life.
The project "The Casting" is split up into two stages: a series of performances and a theatre-play. The performances are real castings, auditions for amateur actors, opened up to the view of an audience. The casting director has known and observed the amateur actors in their daily lives, in order to create a road map to guide the participants along the course of the performance. The theatre-play is the result of the research done for the performances, but which will deal with the repeatability of text and actions. Both, performance and theatre-play, might seem like live-portraits. The portrait, in fact, represents the face of a real person. Who looks at it, however, can see what is behind this face; and fi nd oneself. And perhaps this is the absolute beauty: change the way you look at things and in the same one, find other worlds.
Skillbuilding-Drodesera Festival 2014 (31/07/2014)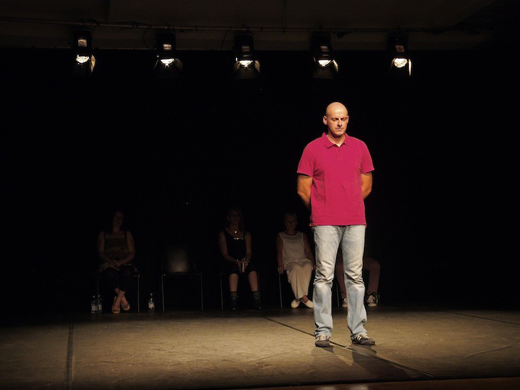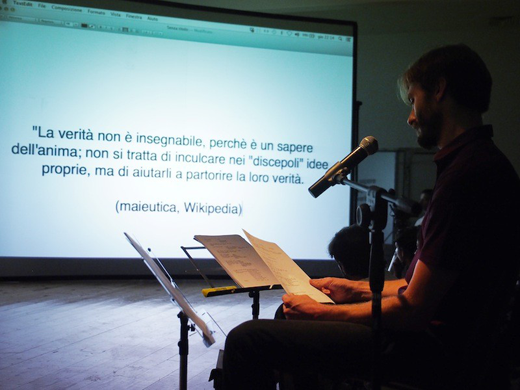 share